University of Zadar
Department of Tourism and Communication Studies – Zadar, Croatia
 
University of Applied Sciences Burgenland – Eisenstadt, Austria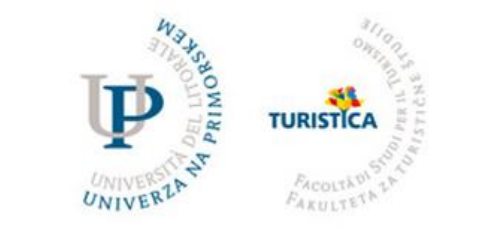 University of Primorska
Faculty of Tourism Studies – Portorož,Slovenia


University of Rijeka                                                                                                                   Faculty of Tourism and Hospitality Management – Opatija, Croatia

CALL FOR PAPERS
for the 4th International Conference
FOREIGN LANGUAGES AND TOURISM
 to be held in Zadar (Croatia) at the University of Zadar, the Department of Tourism and Communication Studies, 8-9 November 2018
 Conference Topics:
Languages and cultures in contact
Foreign languages and the media in tourism
Cognitive aspects of the language for tourism
Translation and misinterpretation in languages for tourism
Language, identity and tourism
LSP vs. LGP
Sociological and cultural aspects of LSP
Communication aspects in LSP
Corpus linguistics and tourism
Tools and methods in the language for tourism
Application of linguistics in the development of tourism culture
Literature and tourism
Needs analysis in languages for tourism
Interdisciplinary approach in teaching languages for tourism
New approaches in foreign languages teaching
Other topics concerning foreign languages and their role in tourism
Registration for participation: 
Presenters may submit only one paper (as authors or co-authors).                            Registration and abstract submission deadline: 30 September 2018                          Notification of abstract acceptance: 10 October 2018
Listener registration and conference fee payment deadline: 22 October 2018
Abstracts. Proposals for podium presentations should include: the title of presentation, name of the speaker(s), e-mail address(es) and name of the institution.
Registration forms, conference fee receipts (scanned bank receipts or Internet banking receipt) and abstracts (300 words in the language of presentation and in English) should be emailed to the following addresses:  tkrpan@unizd.hr or ilozo@unizd.hr.
The book of abstracts will be available at the conference, and the proceedings book will be published after the conference.
The paper submission deadline will be announced at a later date.
Presentations  are scheduled for 20 minutes and followed immediately by 5 minutes  for questions and discussion.
The languages of the conference are Croatian, English, German and Slovenian.
The conference fee: 80 € (by 2 September 2018)
100 € (after 2 September 2018)

Conference fee should be paid into the account:
Payments within Croatia
IBAN HR53 2330 0031 1001 63243
MODEL HR00
Reference number 10616
Payments from abroad
IBAN HR53 2330 0031 1001 63243
SWIFT: SOGEHR22XXX
BIC: Proforma invoice 10616
Payment description: Conference fee for FLT4 and the name of the participant.
Venue: Department of Tourism and Communication Studies, University of Zadar
Franje Tuđmana 24i, Novi kampus (2nd floor, lecture hall 117)
The Organizing Committee: Vinko Bakija, Marijana Fabijanić, Zrinka Frleta, Tomislav Krpan, Ivana Lozo, Vlado Sušac
Information on arrival, accommodation and other details will be soon available at conference.unizd.hr
For more information please contact Vlado Sušac at vsusac@unizd.hr.
We are looking forward to seeing you in Zadar!